The following are a few of the things that some of our guests and other independent reviewers have said about our inn.
We hope these give you a good idea of the experience we strive to always offer at Oceanside Meadows.
Reviews and Rates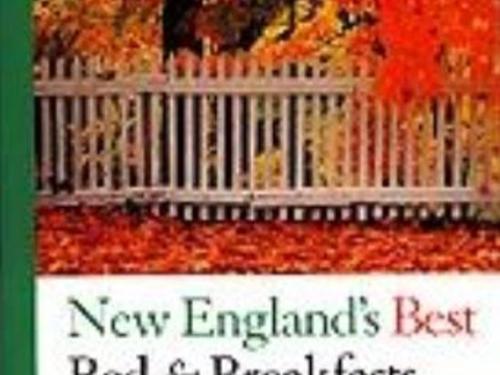 Description from: Fodor's New England's Best Bed & Breakfasts 4th Edition. Down East section by Hilary Nangle.

"Oceanside Meadows: Along the sleepy road to Corea, nearby where author Louise Dickinson Rich made her home, is a magnificent sand beach set off by dunes. If it catches your attention, you'll likely miss the rambling white-clapboard farmhouses that compose Oceanside Meadows on the other side of the road. Owner Sonja Sundaram, a geologist-geographer with a teaching background, met her husband, Ben a marine biologist who hails from Scotland, at an environmental studies program in Bermuda.
Together they have extensively renovated the original house, built by Captain George Allen in 1860, and taken over the Sands, the 1820 inn next door. They are well on their way to their goal of building an environmental education center on the property. We have dunes, beach, forest, ponds, a salt marsh, and tidal pools," Ben says, adding there are six bald eagle nesting sites on the nearly 200-acre property.
Rooms are comfortably furnished with country furniture as well as ornately carved mahogany pieces that Sonja brought back from her travels to India. Both houses have comfortable living rooms, the Sands has a full kitchen for guests' use as well as a music room with a piano. You can see the water from rooms in the front of both houses. Room 5 in the main house, built into the eaves and decorated in pink and blue, has an excellent view of the beach. In the Sands, Room 1 has a private deck over-looking the water, a cathedral ceiling, and a magnificent chest from India that was hand-carved an inlaid with ivory; Room 5 has the best view of the bay; and Room 7, built under the eaves on the third floor , is popular with honeymooners.
The elegant multi-course breakfast includes such dishes as chilled mango-lime soup and waffles with gorged pears; all use fresh herbs and edible flowers from the inn's organic gardens. After eating, you can go moose spotting on the nature trails to the marsh, walk along the shoreline to a lighthouse, or just sit on the beach and listen to the waves." End of description in Fodor's guide to New England's Best Bed and Breakfasts.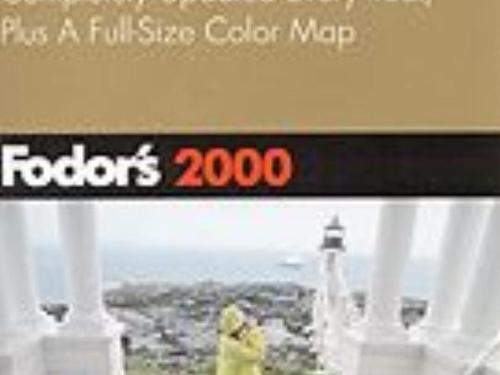 Description from: Fodor's guide to Maine, Vermont and New Hampshire (2000) Editor: Linda Cabasin; Editorial Contributors: Paula J. Flanders, Hilary M. Nangle, Bill Scheller, Kay Scheller "The King of Guidebooks" Newsweek. From the introduction "The lodgings we list are the cream of the crop in each price category."
Oceanside Meadows: Inspired by the ocean out the front door; fields, woods, and a salt marsh out back; and moose, eagles and other wildlife, the owners have created an environmental center here with lectures, musical performances, and other events held weekly in the barn.
Rooms, furnished with antiques, country pieces, and family treasures, are spread out among two white clapboard buildings, and many have ocean views. Breakfast is an extravagant multi-course affair."

This guide also described "The Schoodic section of Acadia National Park (five minutes from Oceanside Meadows Inn)… At the tip of the point, you'll get a sense of how unforgiving the sea can be: Huge slabs of pink granite lie jumbled along the shore, thrashed unmercifully by the crashing surf, and jack pines cling to life amid the rocks. The Fraser Point Day-Use Area at the beginning of the loop is an ideal place for a picnic. Work off your lunch with a hike up Schoodic Head for panoramic views up and down the coast" End of description in Fodors's 2000 guide to Maine, Vermont and New Hampshire.
Description from Maine a Compass American Guide Third Edition by Charles C. Calhoun "The cultural material and the excellent color illustrations make this a reference book you are going to want to keep…" – Maine in Print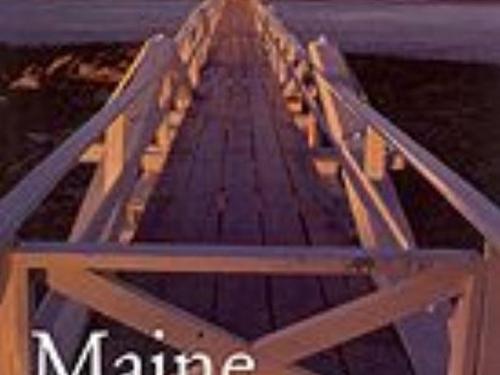 Oceanside Meadows Inn: "An old sea captain's house and adjacent farmhouse with lovely rooms whose windows open to the sound of the surf and the feel of sea breezes. Opera and other performances in the renovated barn during the summer and owners whose knowledge of the Schoodic Peninsula and the hikes on the inn's hundred acre property can help you develop an appetite that'll do justice to the gourmet breakfast they serve" and elsewhere in the books text description "Oceanside Meadows Inn at the head of Sand Cove has beautiful summer house style bedrooms from which you can watch the fog roll in over the inn's sand beach; the premises include a hundred acres of meadows and woods as well. The Oceanside Meadows also presents a series of opera performances in its spacious renovated barn, which stands behind the roomy sea captain's house."
Description from: Maine an Explorer's Guide 9th Edition by Christina Tree and Elizabeth Roundy "The most encyclopedic and useful guide to the state" Travel and Leisure.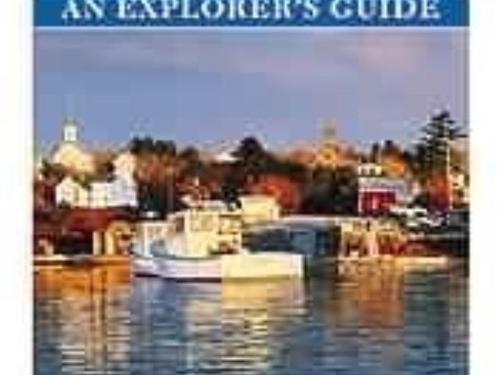 "Oceanside Meadows Inn: This 200 acre property/nature preserve includes an 1860′s sea captain's home and neighboring 1830 farmhouse overlooking well-named Sand Cove. Sonja Sundaram and Ben Walter (who met at an environmental study center in Bermuda) have spiffed up the guest rooms (there are seven in each building, including seven suites suited to small families) and gracious common rooms. The farmhouse, in particular, lends itself to rental as a whole, ideal for family reunions. The meadows and woods are webbed with trails leading to a salt marsh and a rehabbed open-timbered barn used as a theater, conference or wedding reception center"……….
Christina Tree also wrote of the Acadia National Park at Schoodic (five minutes from our inn) ……. "the Schoodic Point loop, an oceanside drive that's one of the most dramatic parts of Acadia National Park……. Too many visitors simply daytrip to this area, perhaps ending the day with a visit to the Bartlett Maine Estate Winery in Gouldsboro (five mins away from Oceanside Meadows). "Given the choice of attractive places to stay and to eat, to shop and to hike, not to mention the kayaking, mountain biking and distinctive beauty of this area – which harbors many old estates, East Hancock County (our area) should be viewed as a destination in its own right."
Article from New York Times Travel Section, Titled "Way Down East" by Pamela J. Petro.
"Oceanside Meadows Inn is a 19th century house grandly situated at the head of an isolated, sandy beach and near forest trails."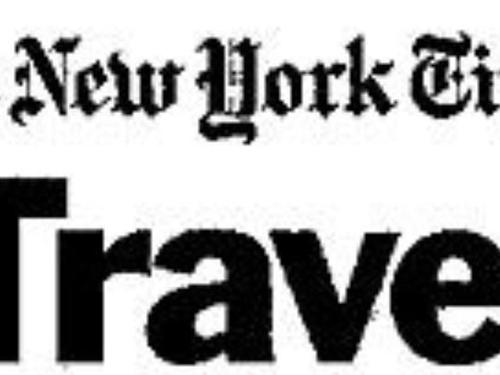 "…..on Schoodic, lobster boats fill the harbors, and there's plenty of room for 12 bald eagle nesting sites on 200 acres of meadows, marshes and forests owned by the Oceanside Meadows Inn. Yet you can also take sea kayak sunset cruises, pick up locally made herbed goat cheese and get your lobster with alfredo sauce."
"Shortly after we had settled into our third-floor room at the Oceanside Meadows, we watched in disbelief as an elderly guest strode across the road to what the owner has described as the only beach for 55 miles and hopped into the sea. A stiff evening breeze had already made us shut our windows shivering. Later, we'd hear it howl above the rhythmic slap of the waves."
The NYT Travel Writer Pamela Petro noted the reasonable room rates, which as she put it "include lavish breakfasts"
Article copied from: The Atlanta Journal/ The Atlanta Constitution, Sunday edition. "Marguerite and Charles Tatter of Marietta made a discovery this year. They say they hope to "rediscover" it another time."
"It's hard to imagine a more restful place for a vacation than a country inn we discovered along the coast of the Schoodic Peninsula in Maine. The Oceanside Meadows Inn is a converted sea captain's home overlooking a private sandy beach, one of the very few in Maine. The inn has seven bedrooms and a suite that is perfect for individuals, couples or small conferences. Most rooms have an ocean view, and two are adjoining, ideal for a family."
"Conversations by a fire in the parlor or sitting room, with a cup of tea or cocoa, help guests and hosts develop instant friendships. Sundaram's breakfasts are works of art, each individually designed and including fruit popovers, blueberry pancakes and even edible flowers. By day, you can explore gorgeous rocky ledges surrounding the inn or visit the US Bells foundry, where brass items, including mobile bells, are made. The Bartletts Estate Winery, which makes blueberry and other wines, and Corea-by-the-Sea, a lobster fishing village, also are nearby."
"At night, the quiet sounds of surrounding meadows and a nearby salt marsh, punctuated by the sound of gentle waves crashing on the beach, are certain to lull you to sleep." End of Article copied from: The Atlanta Journal/ The Atlanta Constitution, Sunday edition.
Notes from the renowned guide "The Coast of Maine", by Rick Ackermann and Kathryn Buxton.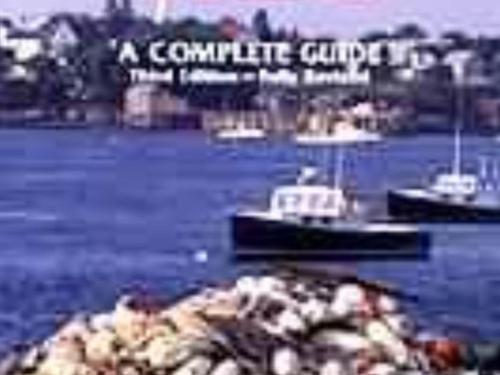 "Set on Schoodic Peninsula near the farthest reaches of Acadia National Park, this 19th-century sea captain's home is still on of the best bargains on the coast. Spacious, immaculate and quiet, the inn has undergone many renovations since we first visited. Every one of the rooms has a private bath, and the owners Sonja Sundaram and Ben Walter, have restored and updated the building. A'separate old stage coach inn at the head of the bay has seven rooms, all with private baths, two rooms for receptions, and a full country kitchen. It's perfect for large families and longer term guests. Family reunions are popular here. The main house sits on a beautiful 200 acre preserve just yards away from a lovely private cove and sand beach. The sound of the surf is a great lullaby."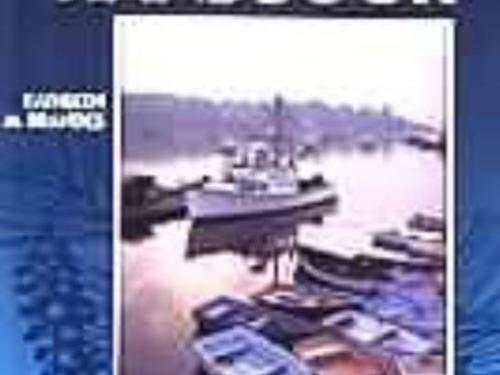 Notes from the"Maine Handbook" a very comprehensive guide to our beautiful State by Kathleen M. Brandes "
Overlooking the Gouldsboro Peninsula's only sandy saltwater beach, Oceanside Meadows Inn, is a jewel of a place on 200 acres with fabulous gardens and wildlife habitat. The elegant 1860′s main house has seven attractive rooms; next door are three suites (now seven bedrooms with all private baths) in a recently renovated 1830′s farmhouse. Breakfast is an event, staged by innkeepers Sonja Sundaram and Ben Walter.